Selected Exhibition views
2019 Apparitions of Collective Disposition, Patrick Mikhail Gallery, Montreal, QC, Canada
2018 The Long Moment, Patrick Mikhail Gallery, Montréal, QC, Canada
2015 Genealogy of Stationary Objects, FoFA Gallery, Montréal, QC, Canada
2015 Obang, Maison de la culture frontenac, Montréal, QC, Canada
2015 Après le pont où se rencontrent les rivières, VU Photo, Québec City, QC, Canada
2014 Ignition 12, Leonard and Bina Ellen Art Gallery, Montréal, QC, Canada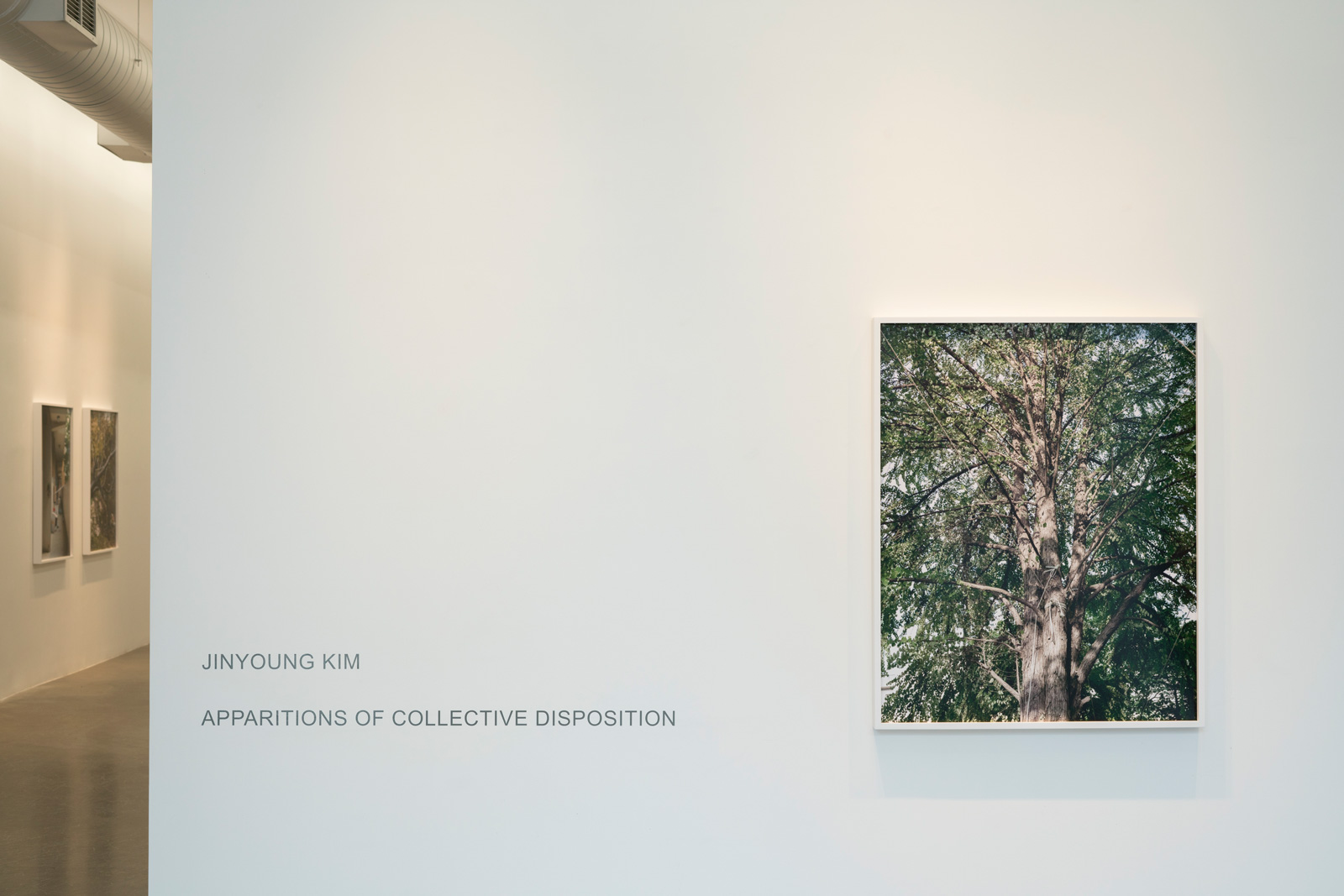 낭송자 Recitation


2023
4K video with sound
24 minutes 32 seconds


Synopsis

Against the backdrop of modern housing estates on the outskirts of Berlin, two East Asian women appear as elusive figures that recite monologues about memories of migration, place and the notion of home. Creating a maze-like structure through sequences of walking, the film touches on the impressions of disorientation that one experiences in familiar spaces in a foreign place.



one minute trailer ⇣





Credit

Directed and written by Jinyoung Kim
Cinematography by Kevin Park Jung-Hoo
On-location sound recording by Saebom Kim and Kevin Park Jung-Hoo
Performance on screen by Haeyoon Joo, Echo Tang
Production Manager by Saebom Kim
Production Assistant Sion Huh
Voice over narration by Echo Tang
Editing consultant, Derrick Wang
Original music, sound design and mixing by Christian Olsen
Colorization by Raphael Sandler
Translation from EN to FR Yoshimi Lee
Translation from KOR to FR Seeun Kim
Translation from EN to German Saebom Kim
German language proofreader and coaching by Tobias Arndt
Editing advisors, Kevin Park Jung-Hoo, Chris Boyne, Vicky Sabourine, Hua Jin, Kinga Mischalska, Martin Verrault
Acknowldegement
Realized with the support of the Leonard & Bina Ellen Art Gallery as part of the competition Seeing and Not Knowing.
Berlin residency supported by Canada Council for the Arts, Arts Abroad program
Produced while residing at ZK/U Berlin

Recalling (Memory Machine)
2019
2 Photographs
Desktop Video, 9:42 minutes, silent

Gwacheon Jugong Complex 1, 1981-2017

This project commemorates the demolition of Gwacheon Jugong Complex 1, where a childhood friend, H, and I grew up in. H lived in this complex from his birth until his first son was born. The desktop video "Recalling (Memory Machine)" documents a virtual walk taken using google map into the neighbourhood two years after its demolition was completed. The live satellite view shows the construction zone, while switched to a street view mode, it shows how it used to be. Such experience is purely visual, dry, and technical, while it resonates with memory. I was interested in the tension created when experiencing the technology with such a strong nostalgia and emotional charge.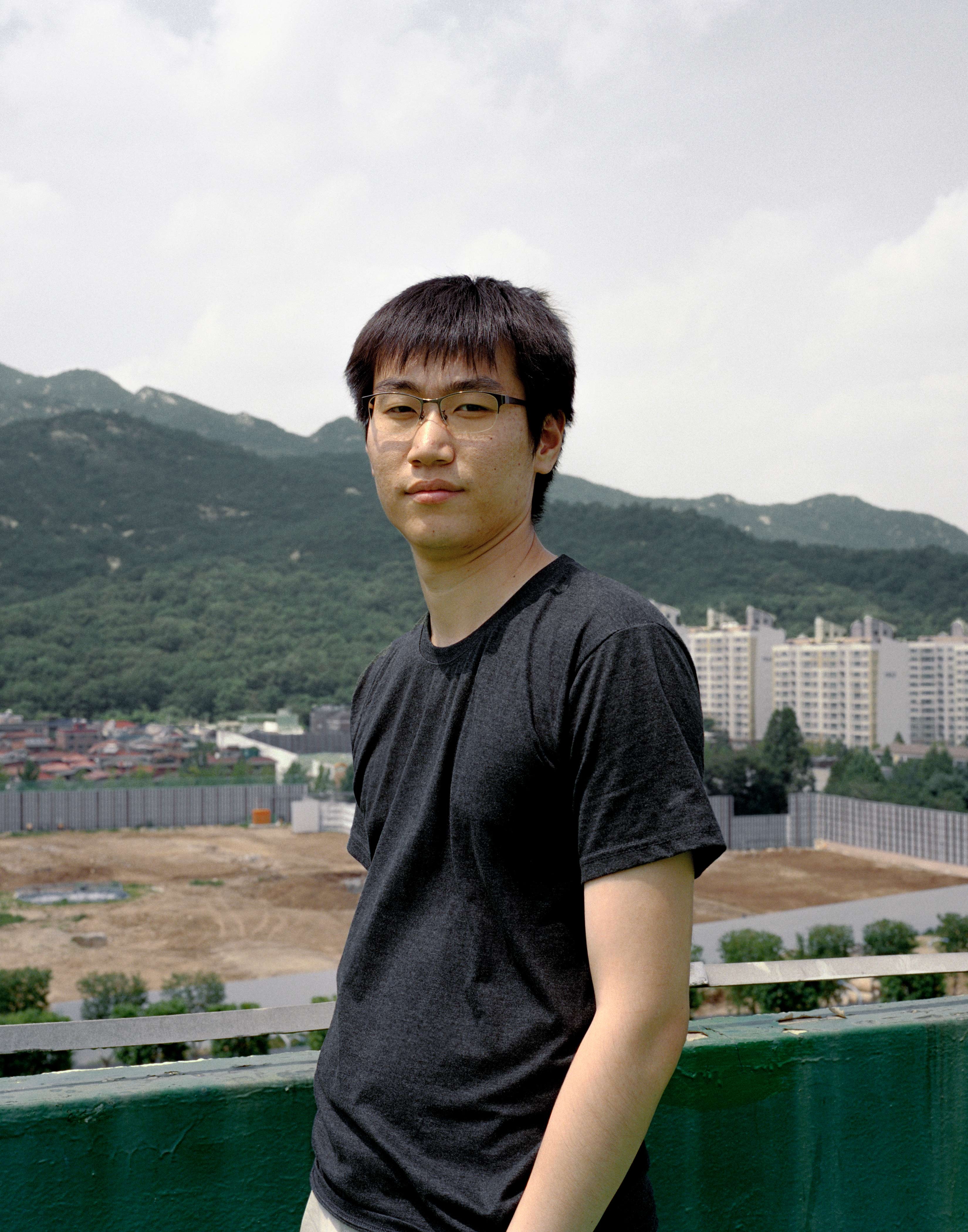 Survival 101: In Case of Complete Disappearance
2020
HD with sound, 14 minutes 43 seconds

The video documents a conversation between a family of three, in which they plan their survival in case of an apocalypse. The discussion revolves around an imaginary situation where they were the only human survivors of the situation and later encountered an unknown being. The production of this video has taken place between 2018 and 2019 in Gwacheon, South Korea, and Toronto, Canada. The post-production of this work was finished in Montréal in early 2020.










On-screen credits
Cinematography by Jinyoung Kim
Produced and directed by Jinyoung Kim
Production assistant Kevin Jung-Hoo Park

Performances by
Jinyoung Kim
Yongduk Kim
Eunsook Shin
Kevin Jung-Hoo Park

Sound recording by Young Chan Jin and Jinyoung Kim
Sound design and mixing by Christian Olsen

I acknowledge the generous support of


Leave me, don't leave me
2019
HD with sound, 17 minutes 27 seconds

Synopsis
An elusive figure collects and accumulates a pile of objects at night, that becomes a site of sentimental ritual.

Director's statement
Jugong Apartment Project, the photographic series documenting the disappearing neighbourhoods in South Korea that are my childhood homes, was wrapping up its production since the sites were becoming restricted. Having to end its produciton, I imagined a figure who is trapped in this empty, soon-to-be demolished neighbhourhood, like a ghost that cannot escape the loop of searching for something that they have lost. Leave me, don't leave me is about this ghost that I nurtured during the production of Jugong Apartment project, whose presence is harmless but maybe melancholic, and obsessive. Perhaps obssessed with something that they loved but lost. The loss of a loved one (or a thing) and the great pain that it accompanies is invisible, but tangible signs of agonies and grief can be observed whether it is a place, person, or a thing. I wanted create a symbolic structure and a gesture of grief, agony, recollection, reminiscence, aimlessness, and an act of care that carves out a way to commemorate the sties that are demolished due to the urban redevelopment projects. I envisioned to situate this work between a fiction and a documentary practice.






Distributed by Vidéographe



On-screen credits
Produced, directed and edited by Jinyoung Kim
Performed by Jinyoung Kim
Production Assistant Kevin Jung-Hoo Park
Cinematography Kevin Jung-Hoo Park
Sound Recordist Young Chan Jin
Sound Mix and Original Music Steve Bates
Music 내곁에서 떠나가지 말아요 (Please don't leave me) ©1991 written by Kyung Hoon Han, performed by 빛과 소금 (Light and Salt)
English Translation Jinyoung Kim
French Translation Seeun Kim
Created with support from Canada Council for the Arts Milieux Institute